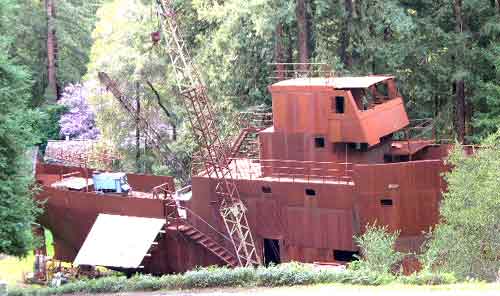 If you ever wanted to load up a bunch of animals on a boat and sail around the world (without needing to refuel), now you can!
This guy spent 15 years building a 98 foot boat by hand (it's 90% finished). I'm amazed a boat nearly 100 feet long stood in his front yard for 15 years without his homeowners association getting on his case. :)
Truthfully, if you go
check out the auction
, there are lots of pictures, and it's a pretty impressive feat this guy built this thing single-handedly.